Once-in-a-lifetime experiences at the Spornberg
The Spornberg, a house with a history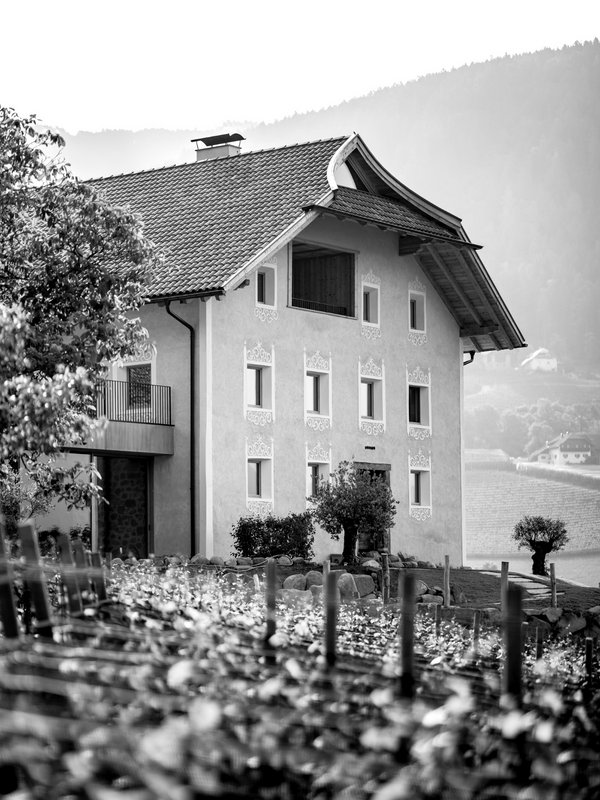 Storytelling details of days gone by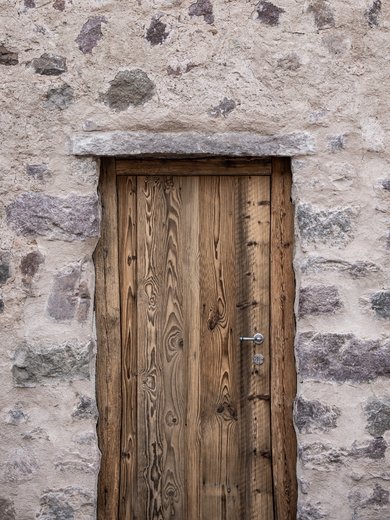 Stories come to life at the Spornberg. If only walls could talk, ours would tell you of a former lordly estate in the Middle Ages; of the courage needed to transform this historical farmstead and estate into a winery and peaceful retreat surrounded by vineyards, meadows, and forests; of pockets of tranquillity found in the three spacious apartments, a barn where everyone can gather to celebrate, and a large garden with its very own natural "biopool" for some well-deserved relaxation. Boasting a stunning view over Bolzano, the Renon Earth Pyramids, and the mountains. Wild and free, while also giving a reassuring, down-to-earth feeling. Ideal for people who don't want their holidays spoilt by planned activities and a formal dress code.
Nature comes first.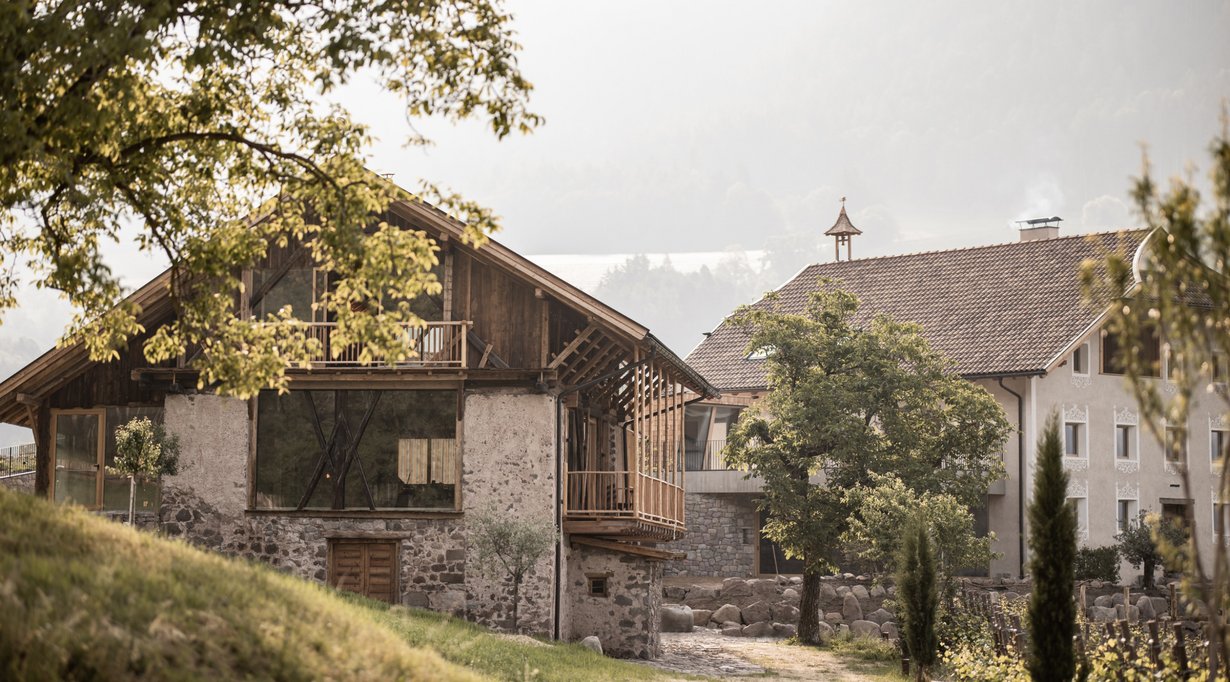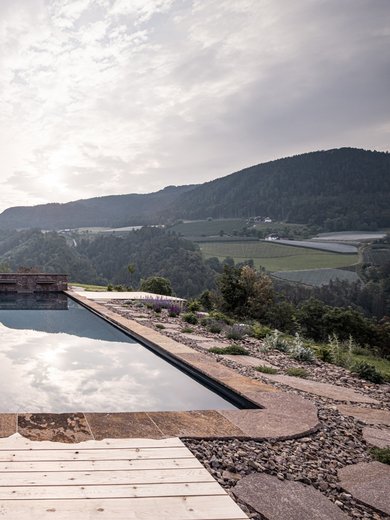 This was the lordly estate and main residence of the noble Sparrenberg family in the Middle Ages. Over the course of the centuries, the Spornberg was owned by different families on the Renon. What remained of the former noble residence were a ramshackle farm, an annex, and a barn. We wanted to preserve as much as possible of these old walls and the stories they witnessed as well as wanting to create something new in the area. We planted the fields around the estate with wheat and potatoes, while our Pinot vineyards thrive in the new estate.
We're farmers, and we live with what nature gives us. We were already sustainable even before it became a buzzword. And you can feel this genuine aspect at the Spornberg. We use timber from our woods and South Tyrolean boulders and stones to furnish the apartments. We use 100% renewable energy. We use wood waste for our wood chip heating system. Our photovoltaic system is responsible for electricity and hot water at the Spornberg. Breakfast and the farm store only include our own products or those from smaller producers in the nearby area. We appreciate what the region gives us and work hard to keep our environmental footprint as light as possible.
Spornberg.
An abandoned lordly estate.
A thriving winery.
A sustainable heaven of peace and quiet.
Farmers. Winegrowers. Hosts.
Tradition and the will to try something new meet at the Spornberg.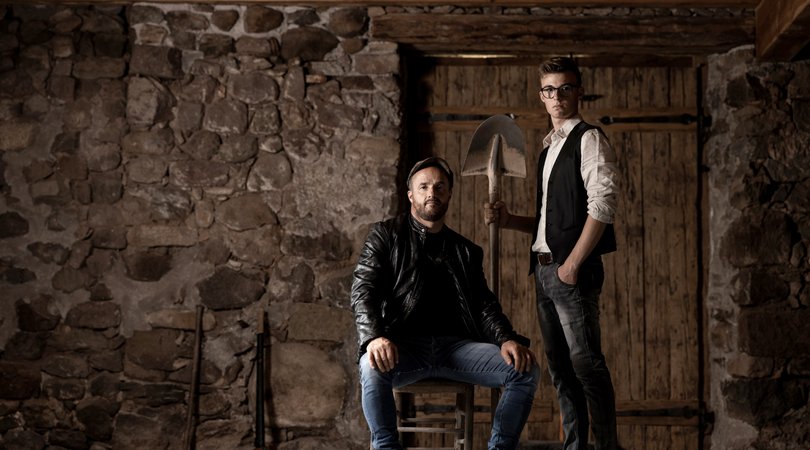 We are the Messner Family. Since 1900 we've been living and farming on the Renon. Planting wheat, gathering hay, and providing for our sustenance. Hubert Messner reared oxen, while son Thomas stood by his side, happy to be involved with agricultural tasks and animal rearing. He became a farmer because he loves nature and animals. Then, the Spornberg, an old estate just a stone's throw from us. Should we take a risk or keep on doing what we'd always done? We just went for it. We purchased the historical farmstead in 2015 and made something new of it. We're farmers, yes, but now we're also winegrowers and your hosts. Welcome to the Spornberg.