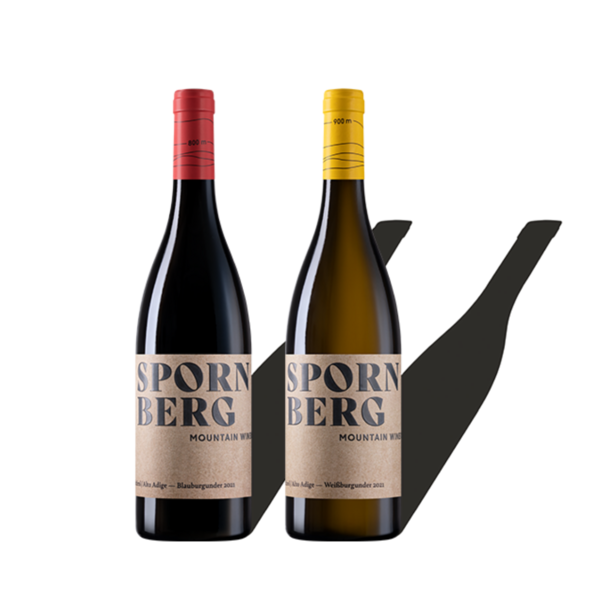 Our Pinot wines embody the Alpine-Mediterranean character of the Renon.
The sun-kissed, breezy mountain slopes and mineral-rich terrain of our vineyard in Soprabolzano on the Renon are ideally suited to Pinot grapes. Fruity and powerful, fresh and elegant: with their distinctive character and multi-faceted, mineral nuances, our wines never fail to impress.
Our wines are available for purchase in the Spornberg winery farm store and in select specialist stores.
South Tyrol DOC
Pinot Noir
Fruity
Spicy
Full-bodied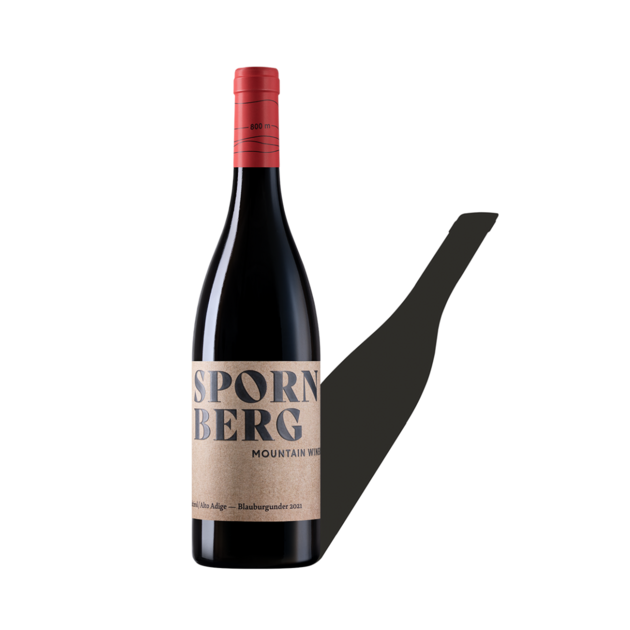 Pinot Noir (known as Blauburgunder in German) originates from the French wine-growing region of Burgundy and has been cultivated in South Tyrol for over 100 years. This high-maintenance varietal requires a finely-tuned interaction between soil, climate and care. The optimal south-facing location of our mountain vineyards and the mineral-rich, sandy, loamy terrain give our Pinot Noir its decisive character: a spicy, fruity bouquet and full-bodied elegance with refreshing notes of blackberries, cherries and forest fruit, reminiscent of a dry forest floor.
ABV: 13%
Acidity: 5.2 g/l
Residual sugar: 2.2 g/l

South Tyrol DOC
Pinot Blanc
Elegant
Fruit
Mineral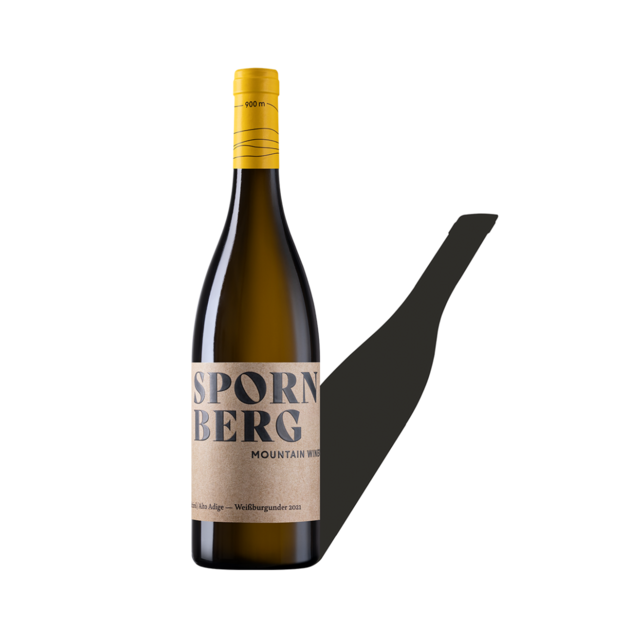 Pinot Blanc (known as Weissburgunder in German) is one of the foremost white wine varietals in South Tyrol. The mineral-rich, loamy terrain gives our full-bodied Pinot Blanc a soft acidity and fruity notes of apple, pear, quince and vanilla. This straw-yellow white wine is an impressive blend of elegant finesse, pleasing fullness and a fresh, fruity character.
ABV: 12.5%
Acidity: 6.2 g/l
Residual sugar: 3.2 g/l

Vineyard tour and tasting session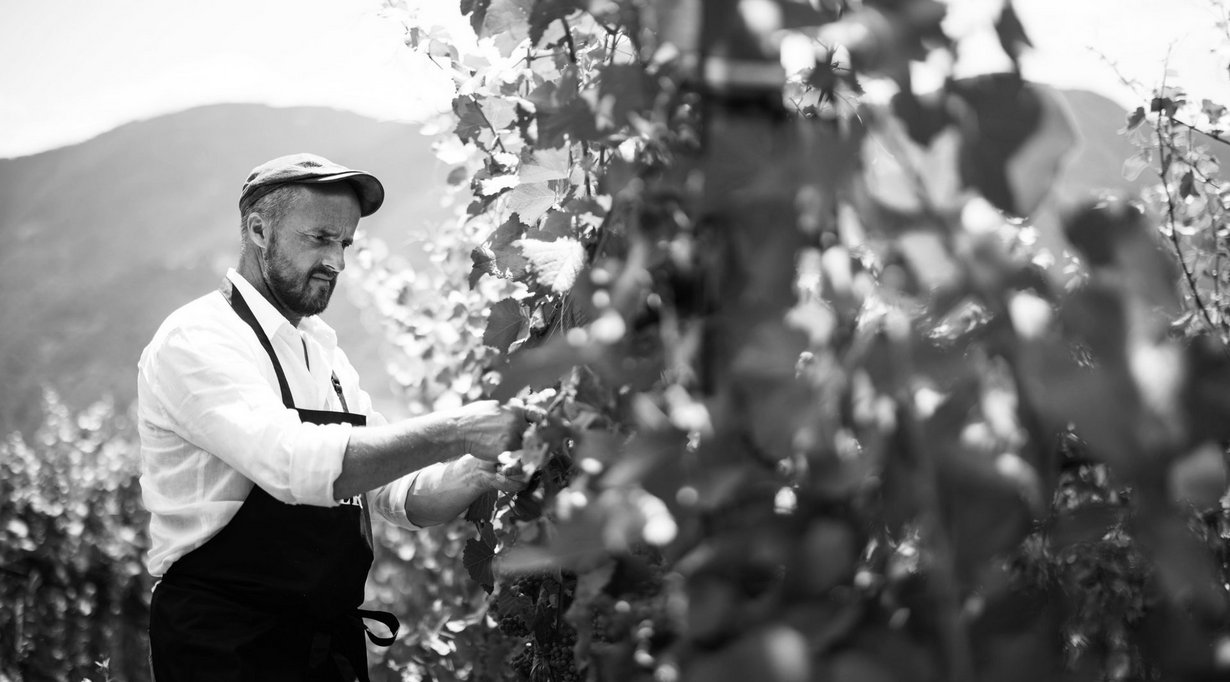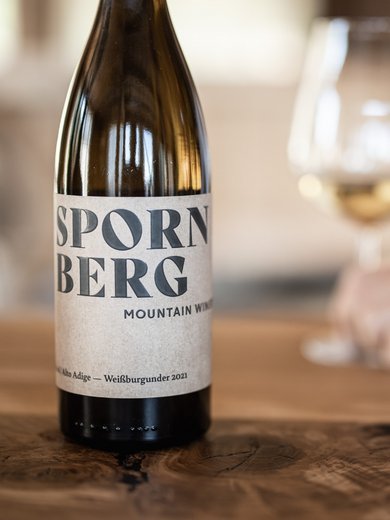 What are the distinguishing qualities of Pinot wine? What do the grapevines need in order to yield the very best of grapes? And how did Thomas Messner come up with the iudea of establishing a vineyard on the Renon? On a tour of the vineyard, vintner Thomas will tell you a wealth of fascinating information about how we make our wine here at the Spornberg. The tour ends in the wine cellar with a tasting session of Spornberg Pinot Noir and Pinot Blanc and an insight into the nuances of our wines.
When: every Friday from 5 pm
Minimum number of participants: 6 people
Price: on request
Participation by prior booking only.